Writing and Recording
Hey Folks out there in Guitar Universe... hope and pray all is well with everyone. I would like to introduce you to a great songwriter / musician Danny Malone.
I was out Saturday nite helping a friend do some video taping. I love video taping bands. Austin, Tx. is the place to do it! We had a still Video Camera w/tripod and a hand held Video camera as a rover. I was the roving camera. Anyway, I got some great footage of Danny and his Band. By the way... Danny is AKA Microphoner.
Well... we met at the Saxon Pub and the show went off without a hitch Man.... great music. Danny's songwriting is honest and true to heart. The dude has no problem drawing you in with his story telling. He writes and sings about life's little nuances and experiences way past his years. It must be because he was raised on Willie Nelson, Johnny Cash, and Patsy Cline. He has an uncanny way of using country, rock, blues, and indie rock formats as his vehicle to tell his stories.
"This kid has got something - Yeah! ...his guitar, his songs and that's all he needs."
Mr. Microphoner was gracious enough to write an article on how he went about writing and recording his new EP get it on. So... when you get a chance, check out his website and check out some of his tracks.
Peace
Writing & Recording by Danny Malone
I am somewhat of a loner, I suppose; and when it comes to my music, it only seems natural to do it alone. I taught myself to play guitar at 13 and started slapping skins—that is, playing the drums—soon after. But anyway, I played in a bunch of bands when I was younger. In all but one of these bands, I was the drummer. And I loved it, but I really liked writing songs on the guitar in my room more than anything. The piano I learned only recently, and I only learned because I wanted piano on a recording I was doing in my closet, and I didn't know anyone who could play. I just banged around on it until I found something arbitrary that sounded decent. Even today it takes me a little bit to be able to play the parts I write with any authority, but at least I know what the hell key I'm in.
I wrote a bunch of songs in High School that people liked, and I played shows with my brother playing the drums for me and my friend playing the bass, I sang and played guitar. But it wasn't until last year that I finally got into a studio to record anything for real. At this point my brother/drummer had moved away and my bassist moved on to other things. So I decided to start doing everything myself.
I purchased an 8 channel, digital recording device and would write songs on it with guitars, bass, keyboard, vocals and auxiliary crap like shakers and hand-claps. To come up with drum parts, I would listen to the recordings and play in chair on my lap, a foot tap as the bass drum. When it came time to record the songs I had practiced so much that I was a machine in the studio. I knew I wanted six songs on the Get It On e.p. and I cranked everything out in 3 days. I gave drum set and guitar lessons to kids to make the money to pay for all this, and even then, I needed a loan to master the recording. My parents helped me out on that one. But really the whole experience was great.
The first day I recorded drums and bass. I recorded drums first, playing along to a click track, with the song playing in my head. Then the next day was guitars, acoustic and electric, and keys, and about half the vocal tracks. The third, and longest, day was finishing the vocals and all the harmonies, and then putting all the extra crap like shakers, hand claps, and anything we forgot the last two days. The mandolin was in the studio and I just picked it up and figured something out really quickly. It was an entirely spontaneous decision to record that. But it turned out alright.
The product of those three days, from noon to midnight each, is the Get It On e.p., my first release. But I'm working on a full album right now, on which I'm doing the same thing. That is, holing up for entire days and going crazy recording everything I'm able to. I've got some session players on this one, though. A pedal steel and a fiddle player, but I'm still the core of it I guess. I really don't know how to do it any other way. When I write a part on the guitar or piano, I'm thinking about what everything in the "band" would be doing, and it works that way. I know every tiny nuance that is being played on every instrument, so I can really accent all the little changes. And I really feel like I can write songs more efficiently, because there's only one chef in the kitchen. That's just what works for me. To each their own. Well, good luck to all you out there doing it on your own. And to all of you who aren't.
Bio - Microphoner is Danny Malone
He is the singer, guitarist, bassist, mandolinist, keyboardist, drummer and only member of Microphoner. Raised in Dallas, this multi-instrumentalist grew up with the sweet sounds of Willie Nelson, Johnny Cash, and Patsy Cline, but could not ignore his youthful penchant for rebellious indie rock, and so, for years, he has been cultivating a unique relationship between foot-stomping indie pop and heart aching country poems. You should expect to hear songs that make you dance mixed with lyrics that tug on your heart. Danny has been writing songs since he was 13 years old, and has crafted a unique pathos to his playing style and singing voice. This red head, freckled faced young talent gives an emotional and intimate live show, telling stories through fast paced rock 'n' roll and slow solo performances, just he and the crowd. Microphoner is new and different, but, as is evident throughout the music, conveys a great amount of respect for his predecessors. Then again, singing songs about heartache, drinking, fighting, and the southern heat is "the only thing I know how to do," Danny maintains. And he'll keep on doing it. Danny Malone is Microphoner.
Melody in Songwriting Tools and Techniques for Writing Hit Songs. By Jack Perricone. Berklee Guide. Size 9x12 inches. 182 pages. Published by Berklee Press Publications. (50449419)
See more info...
Make Music Now! Putting Your Studio Together, Recording Songs, Burning CDs, Distributing Online. Book (not sheet music). Size 8.38x10.88 inches. 184 pages. Published by Backbeat Books. (330773)
See more info...
Inside Classic Rock Tracks Songwriting and Recording Secrets of 100 Great Songs from 1960 to the Present Day. Book (not sheet music). Size 8.5x11 inches. 176 pages. Published by Backbeat Books. (330860)
See more info...
Kurt Cobain

Poster
Buy at AllPosters.com
---
Nirvana // Rape Me
"A fingerstyle guitarist wins $15 million on the National Lottery. When a reporter asked "What are you going to do now?" He replied "I'll carry on gigging 'til the money runs out." - Walt Brown


---
More Free Guitar Lessons | Angus Young | Jimmy Page | Eddie Van Halen | Playing the Guitar While Singing | Performance and Gigs | The Hendrix Experience | The Hendrix Super Hit "Hey Joe" | Home Recording | Online Music Collaboration Tips | Perseverance, Determination, and Resolve | Unique Guitar Playing | Motivation to Achieve Success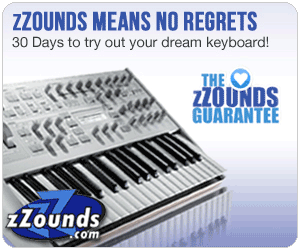 Updated: 3/10/07